hello everyone!
i hope you're all having a fab week so far - i moved back to uni this week so i'm on a bit of a downer, but i have thrown myself into my new years resolutions (which you can check out
here
) to keep myself busy.
this morning when i logged into twitter, a hell of a lot of people seemed to be talking about Jennifer Lawrence at last nights People's Choice Awards - now i don't know about any of you other bloggers out there, but i love a good red carpet event and will always, always, always end up with some serious outfit envy. i also think events like this are a great way to come across new style inspirations aswell maybe from slightly more unheard of celebrities and famous figures. so after doing some searching, i've picked out my best dressed of the night - i've tried my best to find out where all the outfits are from aswell, but there were a couple which i haven't quite managed to track down quite yet. i know some people accompany best dressed with worst dressed, but i don't like to pick up on things like that, as some of the people who i've put on my best dressed were also featured on some of the worst dressed lists i came across - i think it's all down to personal taste.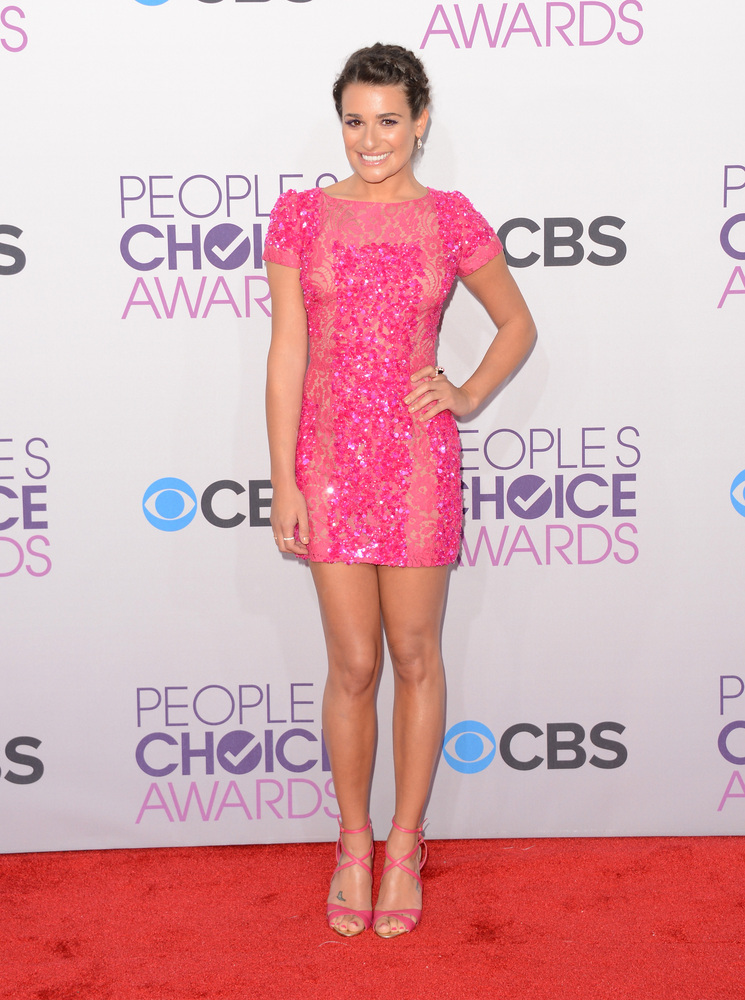 LEA MICHELE - ELIE SAAB DRESS
over the last year or so, i've really adored Lea Michele's style and there just seems to be something about her that makes her able to pull off outfits that noone else could. i'm sure there aren't many people in the world who could get away with a dress in what i can only describe as 'Barbie' pink - and her legs! just, ugh.
KATY PERRY - VALENTINO DRESS, JIMMY CHOO SHOES.
for some reason, Katy Perry was on so many 'worst dressed' lists that i came across with people saying she looked like she was stuck in some prehistoric religious fashion or had gone for a 'Bavarian' style (i know, i don't know what that means either!), but i really like it. i think she's pulled of quite a classic, sophisticated chic look, especially with the minimal accessorising. maybe this is one of those personal taste outfits, but i think Katy looks so much better in something simple and understated like this than some of the out-there, Nicki Minaj-esque get ups that she's worn on the red carpet before.
ELLEN POMPEO - LANVIN DRESS
Ellen is one of the new style inspirations i found for this blogpost. if anyone else hasn't heard of her either, she's best known for being in Grey's Anatomy, and i would never have guessed from this photo that she was 43! the boho chic look is something i've always loved, but never really felt that i could pull of personally, but i think this plain maxi is something i'd love to try out personally, especially cinched in at the waist with a statement belt. again, i like the simple accessories as any more would draw away from the dress - i really want this dress for myself!
TAYLOR SPREITLER - i hunted high and low for outfit details but can't find them anywhere - sorry!
someone else who i'd never heard of until today - apparantly she was in Days of our Lives and is in an American show called Melissa & Joey, but i don't think she's much of a mainstream actress at all which is probably why she's never been on my radar. okay, so this dress would be an absolute nightmare for even the tiniest spillage, so i admire that she's kept it so immaculate! i think it would look a little better if the bust was maybe a little more tight-fitting, but it's made of a material that can be so hard to wear and i think she's really pulled it off. again, minimal accessorising (no-one seems to have gone all that crazy this year) and i love the little box clutch!
BRITTANY SNOW - MARIA LUCIA HOHEN DRESS
lemon is NEVER an easy colour to pull off, but Brittany looks amazing here - she's even pulled off a length which can seemingly neither be described as midi or maxi?! the plunging neck and cut-out sections really help pull together a dress that would otherwise look very frumpy and unflattering.
TAYLOR SWIFT - RALPH LAUREN COLLECTION DRESS, CHRISTIAN LOUBOUTIN SHOES
anyone who knows me will know that i am not a fan of Taylor Swift, but even i will admit that she looks amazing here! i actually quite often find myself seeing a picture and thinking 'wow, she looks amazing' then kicking myself when i realise its Taylor, so maybe i'm warming to her a little bit. such a deep neckline is something that i don't think i've ever seen on her, but i think she looks so much more glamorous here than she has at so many other events where she seems have stuck to her girly, child-like, country roots. the turquoise earrings really help to brighten up an otherwise plain outfit and stop her looking too much like she's on the way to get married!
CHLOE GRACE MORETZ - SIMONE ROCHE DRESS, CASADEI SHOES
how is this girl only 15?! like Chloe, i'm really fair-skinned so this has given me a little more confidence to try out brighter, more flourescent colours as she's really pulled it off here! the pops of colour on the flowers look fab on a much sheerer backdrop and stop the dress being too 'in your face'. she's just so beautiful, i never thought i'd be jealous of a 15 year old!
KALEY CUOCO
Kaley actually hosted the whole event and this was just one of six outfit changes, so i just picked out my favourite - if anyone hasn't heard of Kaley, she's most famous for playing Penny in The Big Bang Theory. This is such a chic, sleek look, i just love it - if i had an office job, this is the kind of thing i'd want to be wearing! the leather peplum brings it bang on trend, as do the monochrome prints which everyone seems to be loving lately.
so there we go, there's my best dressed of the evening! has anyone else seen other red carpet snaps of outfits that they loved? if you have, let me know - i love to see what other people are loving.
i've recently had a request from one of my readers to do an everyday makeup post. i have done one before, but this was a few months back and my routine and some of the products i use have changed a lot since then so i'll definitely be posting this in the near future. my only question is whether to post it in a video so you can actually see me speak about the products in a little more detail and see how i apply some of the bits and pieces? if you'd prefer this, pleaseeee drop a comment below and i'll get to work on it!
but for now, enjoy!